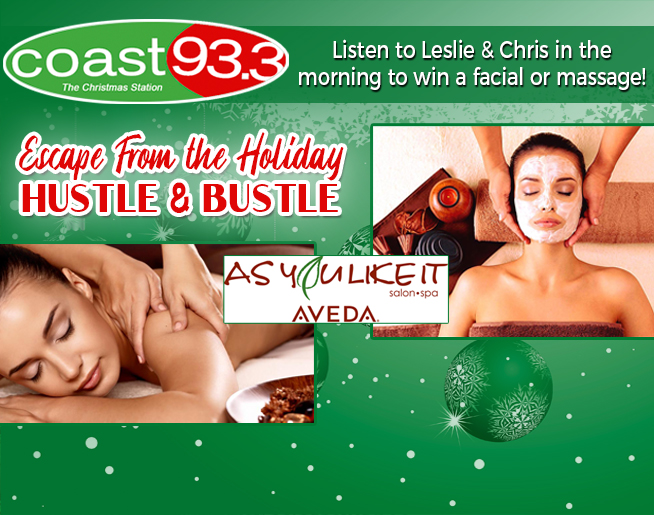 Coast 93.3 knows the holidays can be stressful – so much shopping, and baking, and cleaning and parties!
Relax! And let Coast 93.3 and Santa's helpers at As You Like It Salon & Spa give you something to help you get through the season.
Listen to Leslie & Chris in the Morning this week and you could enjoy a 60 minute stress-relieving massage – or enjoy beautiful, healthy skincare with a facial! Both are the perfect Escape from the holiday hustle & bustle!
Contest Rules – Holiday Hustle and Bustle